A month has passed since the war started in Ukraine. Everyone was affected by this disaster: from Mariupol to Uzhhorod, from Chernihiv to Mykolaiv. West and East, North and South faced different challenges. Some have survived the destruction of their homes and cities; some faced an incredible flow of evacuated people and requests for resettlement, food, and humanitarian assistance. Some people have gone through the death of loved ones; some had to leave thair relatives as they left the country in search of a safe place to shelter their children.
It was at this time that "THERE IS HOPE - HELP IN WARTIME IN WESTERN UKRAINE" project was created by the senior pastor of Victory Christian Churches Henry Madava.
We are continuously assisting the evacuees in such cities of Western Ukraine as Uzhhorod, L'viv, Ternopil, Ivano-Frankivsk, Kalush, Stryi, Truskavets and in some settlements of the regions belonging to these cities. That is done under the leadership of the regional pastor of Victory Christian Churches in Western Ukraine, the pastor of Victory Christian Church in Uzhhorod, Andriy Poletaev.
During this period, the team was meeting people from evacuation trains, planning safe routes, transporting people by car and on foot to the borders of Poland, Slovakia, and Romania, feeding, providing shelter, providing with clothing, medicine, food, settling temporarily and for a long period, renovating the premises, which can be used for housing, supporting in prayer, serving by cars, consulting, visiting settlers in orphanages, nursing homes, forming a base for rental housing, accepting and caring for pets, opening groups of hope for support and communication, receiving calls 24/7 on hotline, etc.
During this period, we started operating two warehouses to receive and distribute humanitarian aid in the cities of Uzhhorod and L'viv. The humanitarian cargo is then sent to Kyiv and from there to other cities.
This is just the beginning of the operation of our warehouses. We will distribute the help to all cities where it is needed the most.
We are very grateful to all the volunteers of the project, all the contributors, and all those who are indifferent to that project «THERE IS HOPE! »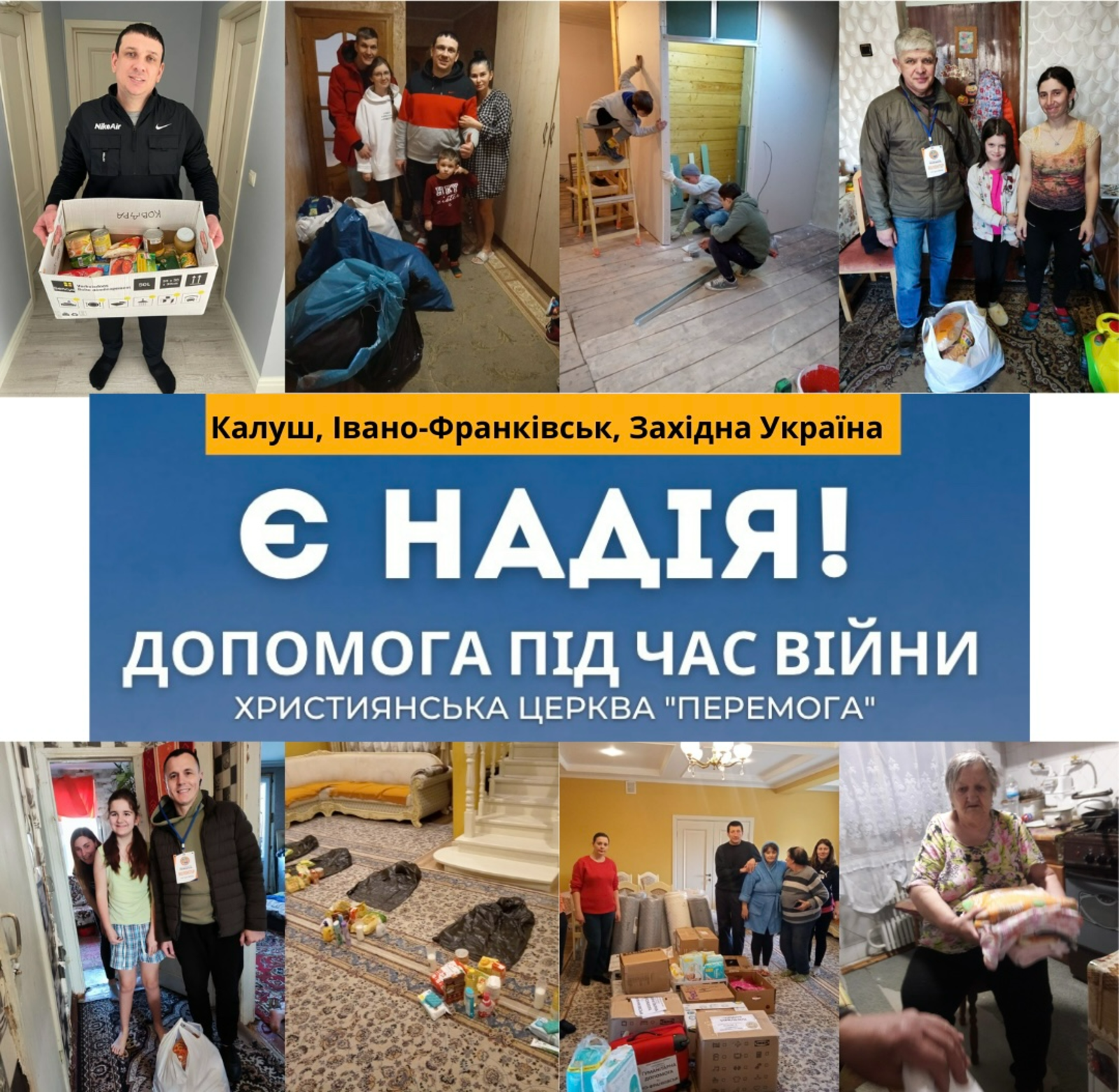 .